Alan Graham's pride ourselves on providing innovative and stylish range of Newlands caravans for sale. Incorporating the latest in materials and machine technology, each Newlands caravan is finished to the highest quality with design features that set them apart from other brands. So, whether you are looking for a weekend away or longer-term touring, Newlands has something to suit all needs and budgets.
Newlands Tourister Caravans
Newlands Tourister is our exciting new range of caravans comprising six models, with varying floorplans to meet your individual lifestyle needs and choices. It offers a host of features and layouts, while maintaining an emphasis on family living. For families, couples or solo travellers, the Newlands caravan range maintains its strong pedigree of exceptional build standards, while adhering to its principals of offering outstanding value at highly competitive pricing. Newlands caravans are designed and made in Australia by a locally owned company and most importantly, Newlands caravans are built to last. From "first timers" to experienced "caravanners", this Newlands range offers the Tourister Caravans for sale the beginning of many memorable journeys to come, exploring your new horizons.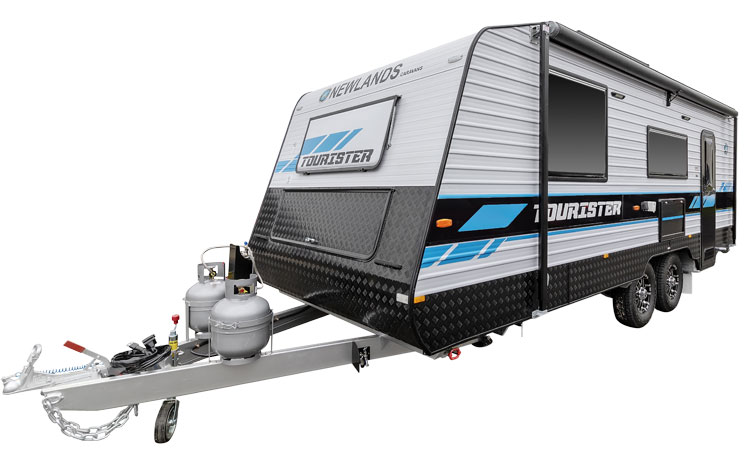 Newlands Luxe Caravans
From the moment you step into a Newlands Luxe caravan, you can feel the difference. The Luxe range caters to the more discerning purchasers who want everything the Tourister caravan range has to offer, but with some extra luxuries. Think of a Newlands Luxe caravan as a Tourister with a distinguished, more sophisticated facelift, with CNC-cut furniture, microfibre upholstery and DVDs to every bunk in family vans, premium fit and finishes and the list goes on. All of which brings you back to a single thought: Why Compromise?
The Newlands range of vans first expanded in 2015 based on customer demand for the product in varying configurations. Unprecedented demand for inclusions, to further enhance the options and luxuries in the van has evolved into the LUXE.
View current stock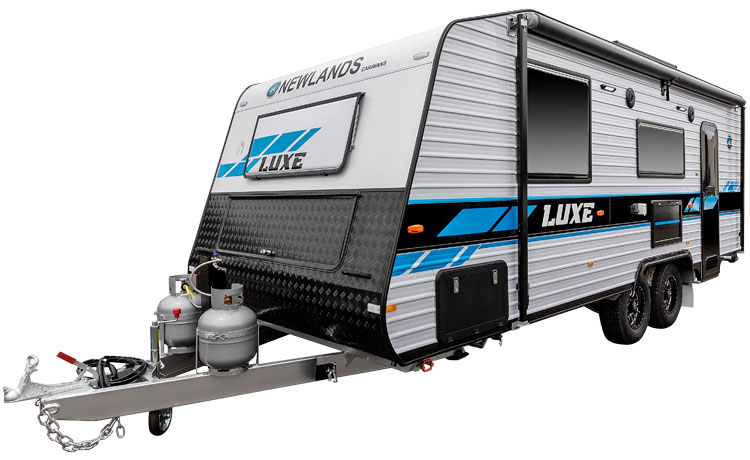 Newlands Caravan Price
Alan Graham's provides a large selection of Newlands caravans for sale in price range of $50,000 to $200,000. We are proud to stock an extensive range of Newlands giving you the best quality new and used caravans at the most affordable prices. Our experts are confident that you will have a comfortable purchasing experience for your next Newlands caravans.
Simply fill in the enquiry form or call our team on (02) 4328 4800, we will get in touch with you as soon as possible.