For 46 years Alan Graham's Caravans & RVs have been satisfying customers from all parts of Australia.
Alan and his wife Judy commenced operations in Gosford (just 1 hour north of Sydney) in January 1976 from humble beginnings selling cars and then on to New and Used Caravans.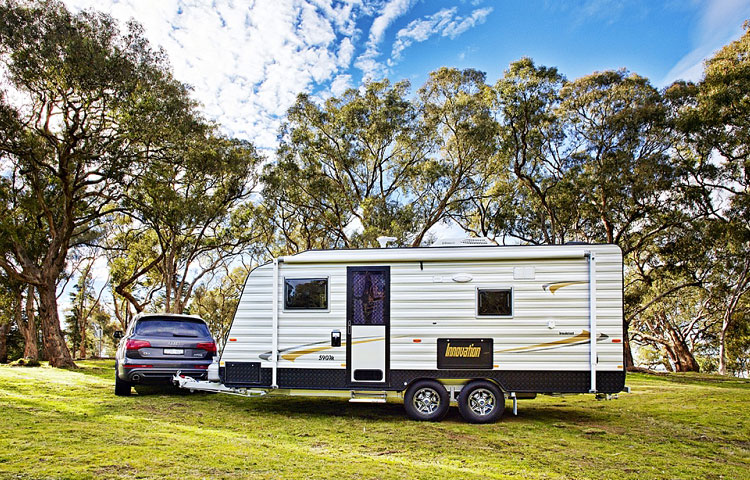 A True One Stop Shop
Today the Company has a variety of popular brands catering for all types of caravanners.
Concept Caravans & Newlands Caravans have taken the industry by storm producing an innovative modern caravan. New sparkling ideas and tried and proven technology make the Concept and Newlands range "a must see". Baby Boomers account for a major section of the Concept success.
Essential Caravans come with fixtures and fittings of the absolute highest standard. The quality is matched by a variety of models to suit all kinds of traveller from families to those going off-road. These caravans are exceptionally built and offer fantastic value for money.
Generations Of Expertise
Son Andy joined the team 31 years ago and after working in many departments is now General Manager allowing Alan & Judy to travel more and know the business is in good hands. Alan says after 46 years any business needs fresh ideas, new blood and modern technology. The Company has a state of the art industry specific computer system which is linked to a new and bold web site. Our company motto, however, still remains the same OUR REPUTATION IS YOUR PROTECTION.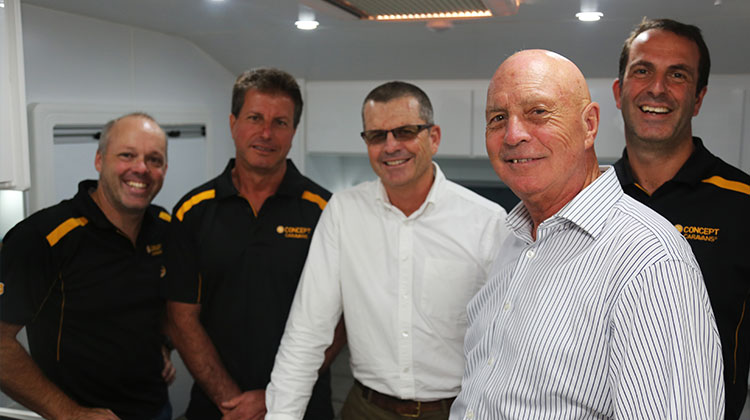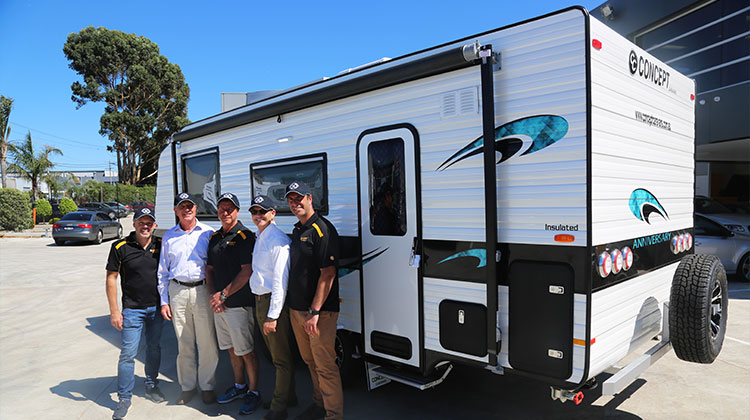 Research And Development
Alan Graham is always looking to improve his business and the products he offers his customers. He has travelled to Europe to inspect and evaluate the latest technology on Touring Vans. The experience gained is invaluable to both his business and his customers. Alan being a caravanner himself always encourages his staff to use caravans for their own holidays. Both Alan and Andy have done many Outback and around Australia caravan trips and are happy to pass on any advice to our customers.
Service/Delivery Centre
Due to expansion the company has recently opened a new larger workshop to cater for Service and After Sales work together with Insurance Repairs. Also incorporated in the new complex is a Delivery section specifically designed to make the hand over of the new caravan as enjoyable and informative as possible. Steve Fuller the Service Manager has been with the Company for 43 of the 46 years and is well qualified to satisfy our customers every need. Steve is capably assisted by the other workshop staff.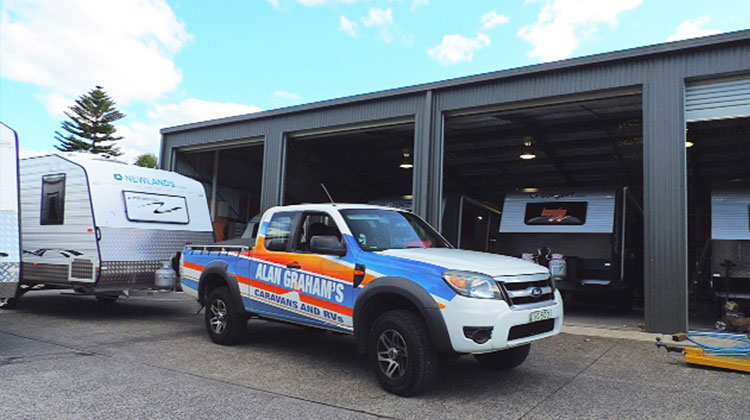 HANDY HINT
When looking to buy a new caravan, a great place to start is a caravan Dealer in your area. Most caravan dealers are caravanning enthusiasts and can quickly help you work out what kind of caravan you are looking for. From there you can focus your energy comparing brands and prices.
SEE PEOPLE SAY ABOUT US
For 46 years of being a reliable companion of Aussies adventures, Alan Graham is proud to earn positive feedback from our customers, making it a motivation for us to serve you better.
Learn More