We would like to share with you some of the Hints & tips we find so useful in the RV lifestyle.
1.

Tow hitch correctly attached and safety pin in place

2.

Safety chains attached and crossed over.

3.

Stabilizer legs wound into up position

4.

Caravan handbrake off and wheel chocks removed.

5.

Carry out light check.

6.

All equipment securely stowed inside van and in the boot.

7.

Cupboard door and drawers closed & latched properly

8.

Pop top down & latches clamped up

9.

Rollout Awning correctly folded up and secured.

10.

Water, power and sullage disconnected & stowed away.

11.

All windows & roof hatches closed and locked.

12.

Window stone shields closed and secured.

13.

TV antenna folded down or removed.
14.

Walk around van and visually check everything one last time. Also check for equipment you may have left behind.

15.

Caravan door locked, access hatches closed properly.

16.

Check spare as well as tyres on van and wheel nuts.

17.

Make sure all internal 12 Volt lights, pumps are off while towing

18.

Check gas bottles turned off

19.

Electrical plug connected properly.

20.

Take the van on a short trip prior to taking on a long trip to iron out any problems

21.

Before a long trip have your can and van serviced. Will give peace of mind

22.

Re direct mail, papers, etc if traveling for long periods

23.

Have a neighbour check on house and surroundings regularly while away

24.

Always test water (ie drink small amount) before filling your water tanks, its too late once your tank is full and you find the water is off

25.

Wheel bearing kit
CARAVAN CHECKLIST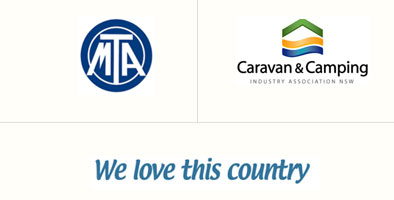 HANDY HINT
It is wise to stop after only 5 minutes of driving and walk around the van again. Its amazing how often you find something you missed by doing this and it will ensure a safe journey.
PLANNING A TRIP?
Make sure your next trip is a safe and successful one. Book your RV in for a service before you leave. Our qualified service team can ensure peace of mind when you hit the road.
Book a service