Over the years, Concept Caravans ranges have been constantly updated to incorporate the latest in caravan design and development. They are notable for standard equipment, spacious design, quality and functionality, becoming dedicated to enhance your travelling experience. Incorporating the latest in materials and machine technology, each caravan is finished to the highest quality with design features that set them apart from other brands. So, whether you are looking for a weekend away or longer-term touring, Concept Caravans has something to suit all needs and budgets.
Concept Ascot Caravans For Sale
The Concept Ascot has the enviable reputation of being the cornerstone and benchmark for all Concept products. The Ascot has consistently held the No.1 position of the company's various models currently and through the years and has left an indelible footprint in the market. The spacious interior is complemented by stylish and practical exterior features which ensure the most enjoyable accommodation.
View current stock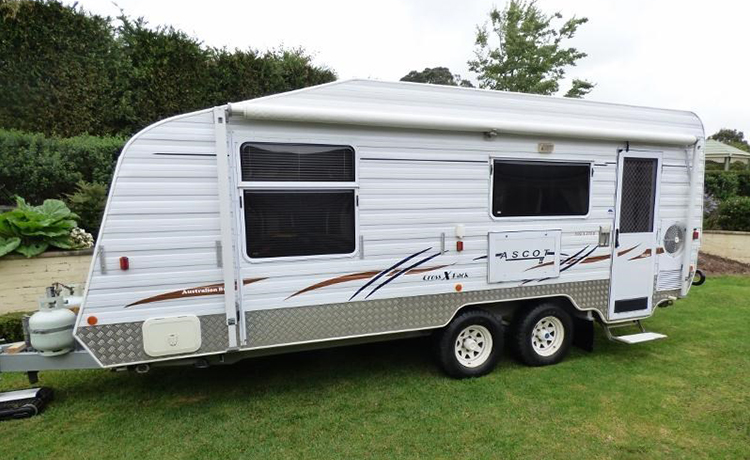 Concept Innovation Caravans For Sale
A name now synonymous with the Concept Range of products, but has the onus of keeping to the implications of its name. Innovation delivers on a range of vans that with the current requirements demanded by customers in the market along with the latest in material, components, luxury items and technology that is available in the caravan market. The outcomes to customers are vans that boast the latest and greatest, built to the same exacting standards as with all Concept products all packaged into a solution to suit each individual's needs. Add to this the value proposition that is delivered by this van, it is uncompromisingly the ideal van for making memories in luxury, comfort & reliability. Built to the same demanding standards as all Concept Caravans, Concept Innovation Caravans offer spacious and contemporary interior with layouts and van lengths to suit all family needs.
View our range
View current stock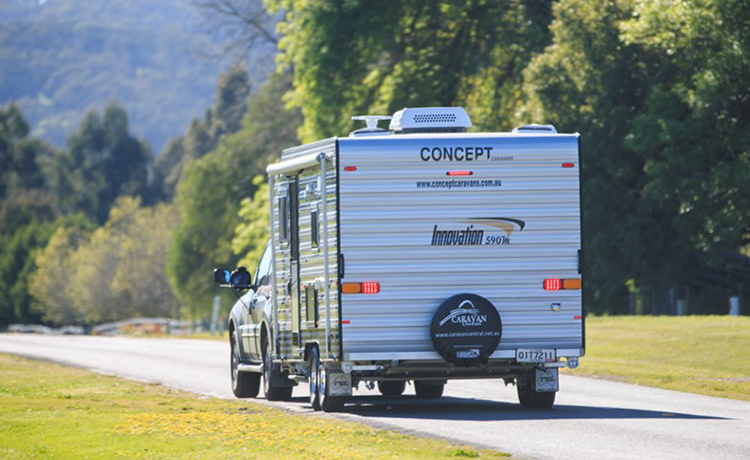 Concept Caravans Dealers Central Coast
Alan Graham's Caravans & RVs is one of the most reputable caravan dealers that proudly provide you with innovative and stylish Concept Caravans. We stock a wide range of Concept Caravans at competitive prices with a second to none customer service in Central Coast.
Excellent services are always on our top priority since we can do more than just selling a Concept Caravan", we put ourselves on customers' shoes, focusing on satisfying and helping the customers dedicatedly. From caravan service and maintenance to repair, you can rely on Alan Graham's service specialists to get the job done right for your Concept Caravans. Our technicians deliver fast turnaround times and quality workmanship which ensures you have everything that you demand for your vehicle to be highest standard. Give us a call on (02) 4328 4800 today!
SERVICE CONCEPT CARAVAN NOW!
New & Used Concept Caravans Central Coast
With an extensive range of new & used Concept Caravans for sale in Central Coast, Alan Grahams proudly offers reliable second hand caravans at unbeatable value for money. Especially, used Concept caravans for sale from Alan Grahams have been handed-picked by our Concept caravan experts and we have something to suit all budgets and styles.
We have a variety of new and used Concept Caravans for sale, including options in Ascot and Innovation that suit all your needs. We are dedicated to giving you the best quality Concept caravans that makes your caravanning experience more fun and comfortable. Our Concept caravans in stock are fully prepared and checked over by our team before delivery giving you that extra peace of mind.
Contact Us For Your Next Concept Caravan
You can enjoy a hassle-free experience when buying a Concept caravan at Alan Grahams. We not only provide a wide range of Concept caravans for sale ranging from as low as $60,000 but also offer options of caravan finance and loan at great rates to help you get into your dream caravan today. Browse our current stock of Concept caravans online today. Simply fill in the enquiry form including make, model, trim, and features of your next Concept Caravan you want or call our team on (02) 4328 4800, we will get in touch with you as soon as possible.