Over the years, Concept Caravans ranges have been constantly updated to incorporate the latest in caravan design and development. They are notable for standard equipment, spacious design, quality and functionality, becoming dedicated to enhance your travelling experience. Incorporating the latest in materials and machine technology, each caravan is finished to the highest quality with design features that set them apart from other brands. So, whether you are looking for a weekend away or longer-term touring, Concept Caravans has something to suit all needs and budgets.
Concept Ascot Series 22
Committed to future growth and ensuring customers can revel in the benefits of recent innovations, Concept Caravans brings to the market the all-new Ascot Series 22. Priding themselves on product development driven by popularity, customer feedback and combined experience, the much-loved Ascot Range has been refined further for your benefit.
Upholding the brands reputation for bringing to the market, stylish and contemporary vans, the Ascot Series 22 Range has a combined silver and black composite aluminium body, sitting on a 6" RHS chassis. With highly skilled craftsmen ensuring every caravan is finished with the highest quality fittings, furnishings and workmanship, this van will not disappoint. Coming in seven layouts and lengths from 6.4 to 6.8 metres, there is an option to suit every traveller's needs. Whether you are wanting to do a lap of Australia, or park up by a river for a weekend getaway, you are going to appreciate every detail of Concepts new Ascot Series 22.
View current stock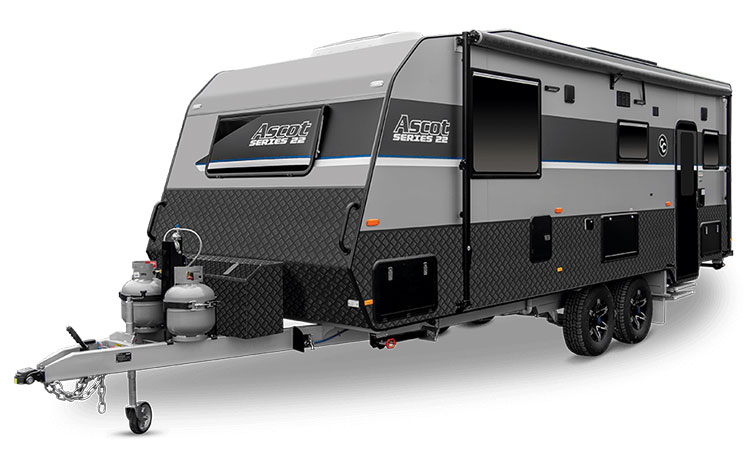 Concept RS Off road
Have you ever wanted to get off the bitumen and make your own roads exploring the wide, open lands of our fabulous country? Then look no further than the RS Off-road range. With extensive research including market and customer feedback, Concept Caravans now deliver the RS Series with five layouts to choose from. Ranging from a compact 16' single-axle van, to a spacious 20'6" twin-axle, each van comes well-equipped, allowing for your experience to be enjoyed as planned.
The body sits on a dark grey 6" chassis, fitted with control rider suspension, dual shock absorbers, 17" wheels, d035 coupling and ALKO electric stability control. The composite aluminium clad exterior is complimented with high profile, black checker plate, providing both protection and presence. You can expect to have all the requirements needed for off-road travel, such as lithium batteries, solar panels, dual water tanks, and a grey water tank.
View current stock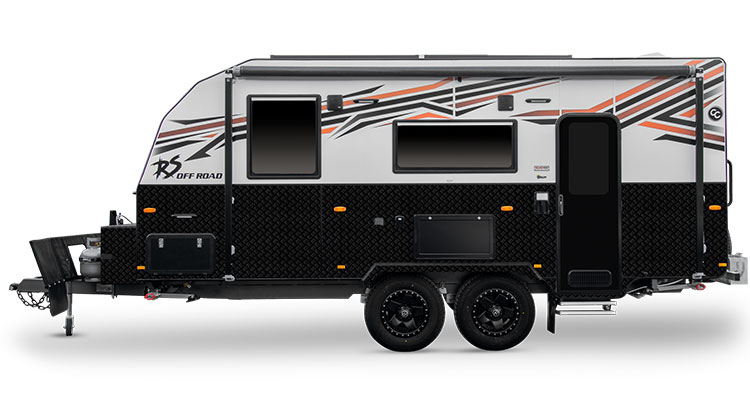 Concept XTC Semi Off Road
Don't be confined to the road well-travelled. Make your own path with the XTC Semi Off-Road Range. An evolution of the Concept Ascot, the XTC brings its own bold personality whilst conforming to the high quality, and exacting standards that Concept Caravans are so widely and proudly known for.
Designed and built for long-term touring, the spacious, luxurious interiors are complemented by stylish flush-finished furniture, and extended upholstery. This touring van shouts practicality, ranging from a single axle 5.5m van through to a 7m twin-axle. Exterior features incorporate composite cladding and extended checker plate, boasting a tough design.
With increased durability and longevity, this van ensures the most pleasurable travel and accommodation for your adventures.
View current stock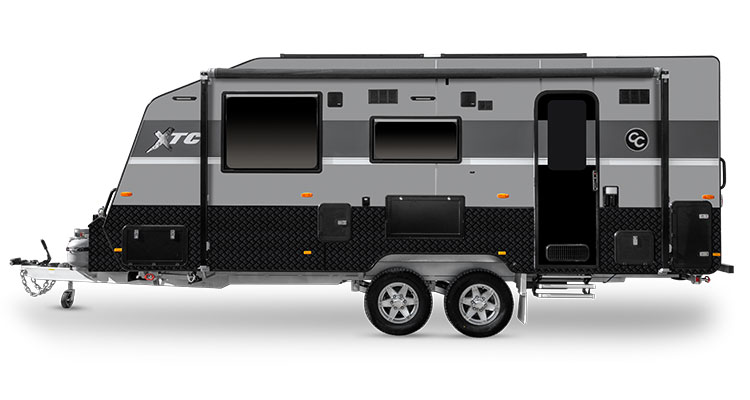 Contact Us For Your Next Concept Caravan
You can enjoy a hassle-free experience when buying a Concept caravan at Alan Grahams. We not only provide a wide range of Concept caravans for sale ranging from as low as $60,000 but also offer options of caravan finance and loan at great rates to help you get into your dream caravan today. Browse our current stock of Concept caravans online today. Simply fill in the enquiry form including make, model, trim, and features of your next Concept Caravan you want or call our team on (02) 4328 4800, we will get in touch with you as soon as possible.