The moment you hook any of the Lotus Caravans to your vehicle, it's the moment a whole new world of touring possibilities opens up for you - opportunities limited only by your sense of wonder and adventure...
Whether you're on a short country getaway or embarking on a grand adventure, the sense of easy freedom offered by a Lotus Caravan can rarely be equalled. For only a caravan enthusiast knows the joys of watching the sun set over an untouched landscape, as a big sky full of stars heralds a restful a sleep and then makes way for another day of new sights and home-like surrounds.
Off grid
The Off Grid is the ultimate choice for travellers who prefer a premium compact caravan with the same tried and true Lotus Caravans off-road capability.
View our range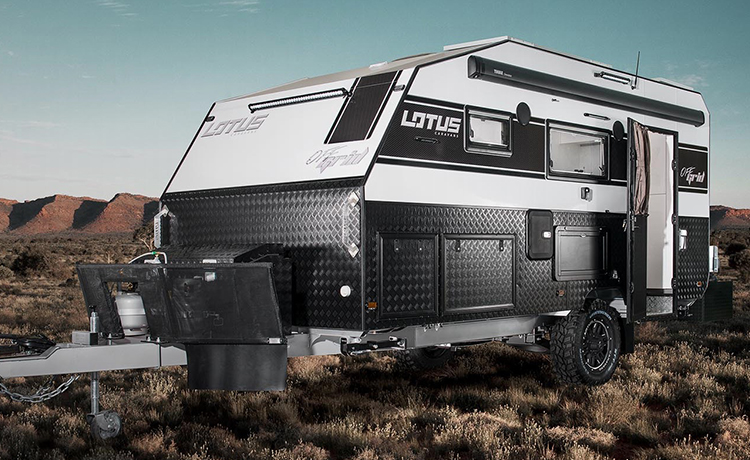 Trooper
The ultimate in off-road touring, the Trooper takes caravanning to new levels of comfort and sophistication.
View our range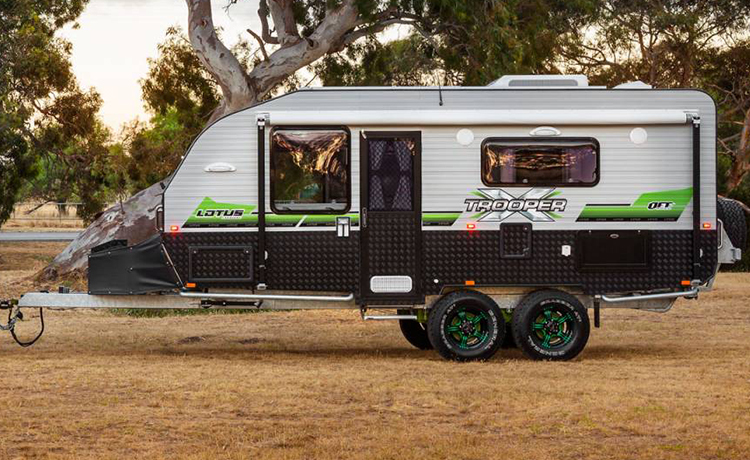 Freelander
The perfect combination of proven off-road capability and sheer luxury, the Freelander is jam-packed with absolutely everything you need to start living the Aussie dream.
View our range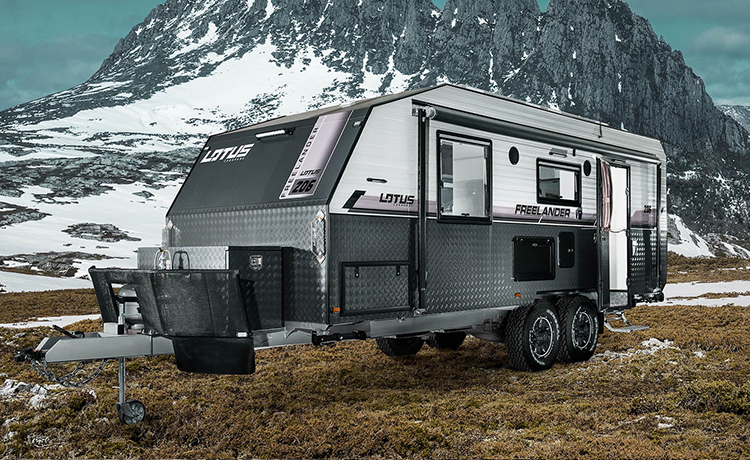 Tremor
Rest assured, this innovative van will shape, and shake, the future of the luxury boutique off-road caravan industry.
View our range