A culmination of over 35 years experience in the industry, Essential Caravans are proud to introduce a new style of Caravan to the market - One that offers unheard of value for money, a standard of build quality that exceeds expectations and standard inclusions that would usually be expected in a van priced many thousands more.
Our background sets us apart from the rest; We offer customer-based manufacturing and after-sales service that only someone with a dealership background can truly appreciate and understand, we get better than anybody the wants and needs of the ever-evolving caravan market.
This knowledge coupled with our extensive team of managers, builders, planners and industry experts means each and every Essential Caravan is meticulously designed and crafted to the highest standard in all facets.
Signature Cruiser Touring
All round class and practicality, Essential Caravans will stand the test of time.
All caravans in the touring range stand for everything that is Essential Caravans; Quality, Attention to Detail and Outstanding Customer Satisfaction.
Download the Cruiser Brochure
View current stock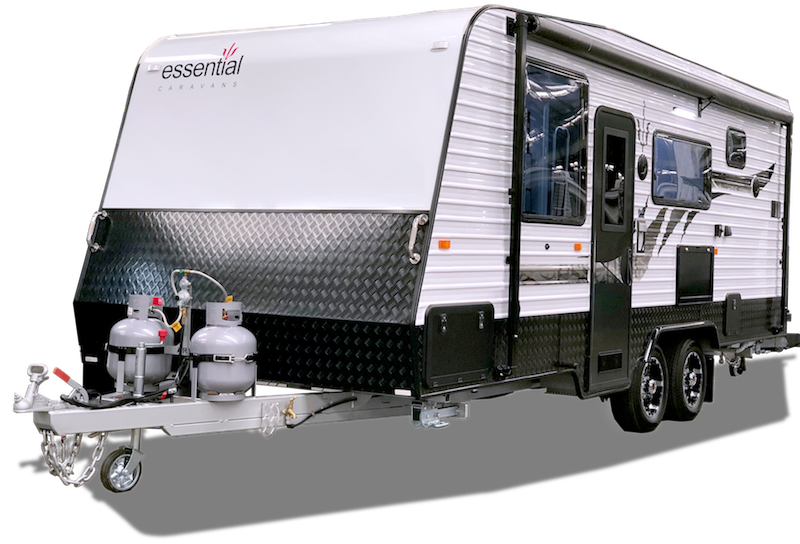 Signature Cruiser Family
Without a question, Essential Caravans have produced one of the best and most practical designed family layout caravans on the market. All caravans in the family range are stylish, affordable and packed full of family friendly features, offering the perfect escape for you and your family.
Download the Cruiser Brochure
View current stock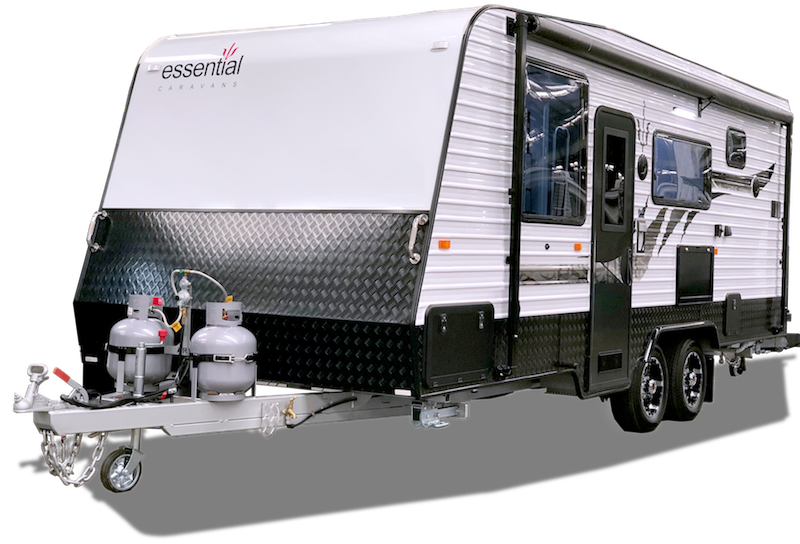 Outlander
The Essential Outlander Series is designed for the caravan traveller wanting to get away without going all the way. Experience tells us that not all caravan travellers want to stay exclusively on the 'bitumen', some want the ability to travel and explore down the odd dirt track or two. If this sounds like you then this could be your caravan. Suitable for use on graded dirt and non-corrugated gravel roads the all new Essential Outlander Series is what we like to call our 'Semi Off Road' caravan. Inspect one today and you'll soon be getting away
Download the Outlander Brochure
View current stock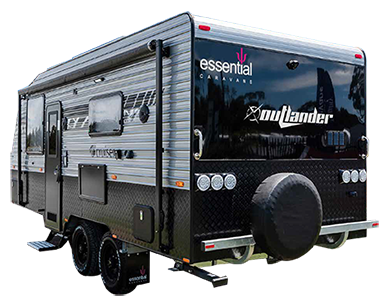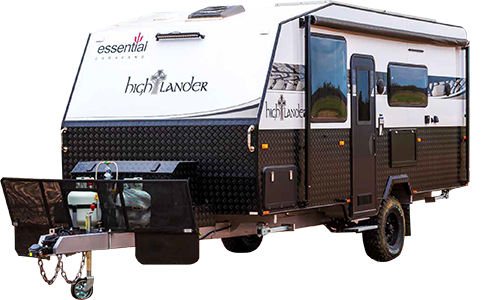 Highlander
Sitting on a legendary G&S Chassis and riding on the patented Control Rider Independent Twin Shock Suspension this van is purpose built for the rugged Aussie Outback. Featuring 300 Watts of Solar, Grey Water, Piano Hinges, Big Tool Box with Jerry Cans and Generator Slide just to name a few of the standard inclusions, you know this caravan is purpose built for Off Road Adventures Think style, think luxury and expect genuine tougness, then think the all new fully designed Essential Highander Off Road caravan.
Download the Highlander Brochure
View current stock