Save on Quality Topaz Caravans in Hunter Valley
08/30/2017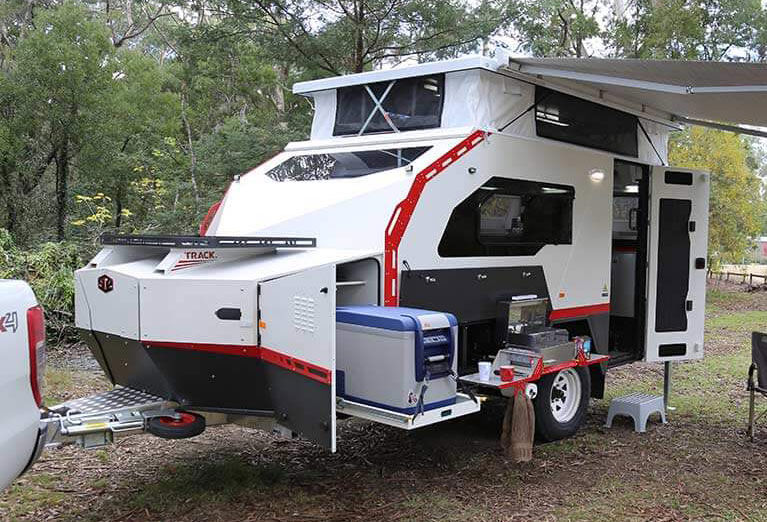 Here at Alan Graham's Caravans and RV's, we are proud to offer Topaz Caravans in Hunter Valley. The Topaz is a mainstay in the Track Trailer family and makes your off-roading camping experience one to be enjoyed and remembered. We have great deals and low prices on these caravans in Hunter Valley waiting for you.
Superb Features of Topaz Caravans in Hunter Valley.
Our Topaz Caravans in Hunter Valley are a generous mix of practicality as well as comfort for your next camping adventure. Its small size is favourable for the most unforgiving road conditions. It's super easy to tow and navigate. Plus, its small size will also cut down on your fuel costs. This is good for your finances and the lower emissions are also great for the environment.
The Topaz is also easy to access and set up. You can get to the living space easily for quick snack stops with the roof still in the travel position. When you have arrived at your destination, the camp is also simple to set up. It can be done in mere minutes. This is a huge advantage after a long road trip because it allows for more time to kick back and relax.
If you decide to go with one of our Topaz Caravans in Hunter Valley, you will be pleased with how comfortable it really is. It has a generous living space with easy to clean surfaces. It also has generous storage spaces and sleeping areas. The kitchen is also spacious and makes preparing meals simple.
Click Here to Search for Concept Caravans for Sale Hunter Valley!
Additional Features of the Topaz
When you purchase one of these Track Trailers in Hunter Valley, you'll be pleased with the additional accommodations offered. It comes with a queen size bed that can be converted into king size. There are ventilation hatches to provide air flow while keeping out dust and water. There is a large external door and an optional portable toilet. There is also an external shower with a tent and hot water. The Topaz can be conformed into your home-away-from-home on your next journey.
If you are interested in purchasing Topaz Caravans in Hunter Valley, we are here to set you up with everything you need. The team here at Alan Graham's Caravans and RV's is eager to serve you. Call for a quote or visit us online today!
Want to Learn More About Alan Graham's Caravan and RV's?