Save on Concept Ascot Caravans in Hunter Valley
08/30/2017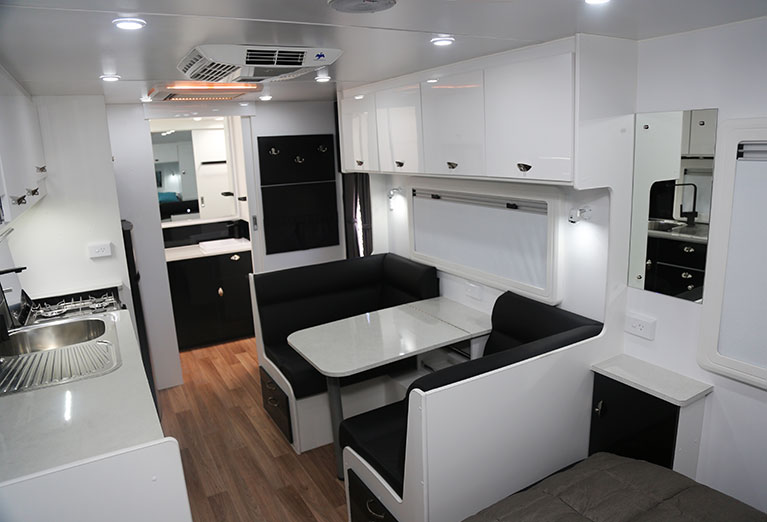 Here at Alan Graham's Caravans and RVs, we are proud to carry Concept Ascot Caravans in Hunter Valley. Concept Caravans is committed to producing the highest quality vans. Their professional team is tuned into the needs of their customers and constructs its products to reflect this. This is the same attitude we have concerning our sales. That's why we offer the lowest prices on these fantastic caravans in Hunter Valley.
Great Features of Concept Ascot Caravans
It's no secret that Concept Caravans are the pinnacle of travelling in style and luxury. Any road trip that you take with one of these is sure to be extremely comfortable and worthwhile. The interior looks like a fashionable apartment suite. Once inside, you'll almost forget you are in a trailer at all.
Additional features of our Concept Ascot Caravans in Hunter Valley include spacious overhead cabinets, LED ceiling lights, large showers, and mini Heki Hatch in bedroom. You also have additional options such as a special build and an extra foot in length. We also offer an Ascot Cross Pack which entails shock absorbers, a pressure hatch, 6" main chassis, A frame and stronger wheels and tyres. It's beefed up on the outside and still has all of the luxuries you expect when you buy Concept Caravans in Hunter Valley.
Click Here to Search for Concept Ascot Caravans in Hunter Valley!
Alan Graham's is here to Serve You
When you shop with us for Concept Ascot Caravans in Hunter Valley, you'll certainly be pleased with the excellence of our business. In addition to having the absolute lowest prices around, we also have the very best customer service you will find. Our team is professional and skilled in every aspect of this industry.
Our Service Department is one of the most integral parts of our company. They perform meticulous inspections of every trailer before we sell it. If something doesn't meet our standards, we simply won't offer it to our customers. We will also take care of all of your warranty and maintenance needs with the utmost care and attention. We have professional managers in place to ensure all of your service needs are met with the importance that they deserve.
We look forward to setting you up with one of our superb Concept Ascot Caravans in Hunter Valley. Call for a quote or visit us online today!
Want to Learn More About Alan Graham's Caravan and RV's?