Fantastic Used Motorhomes for Sale in Newcastle
08/30/2017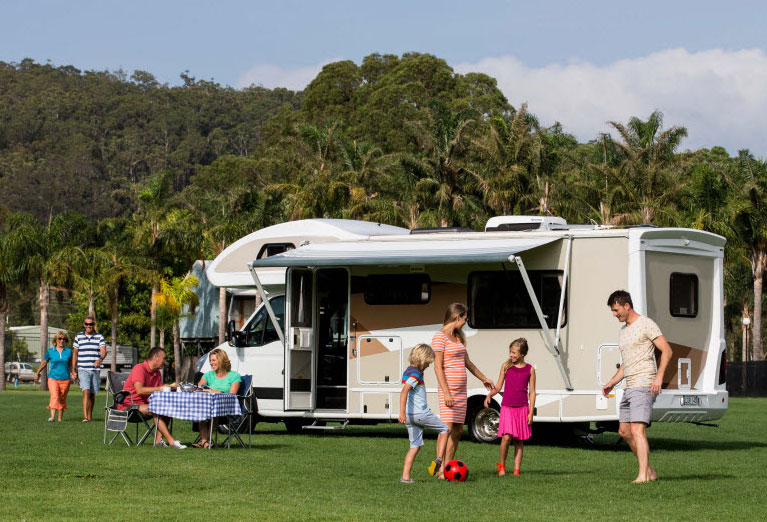 If you are in the market for caravans in Hunter Valley, Alan Graham's Caravan and RV's is your one-stop-shop to take care of all of your special needs. With over 30 years in the business, we take pride in our excellent stock and our experienced staff that specialises in great service. We offer top of the line caravans and RV's and a wide array of services to guarantee customer satisfaction.
When selecting a company that sells caravans in Hunter Valley the two biggest concerns are quality and price. We understand that our customers want the best that money can buy. We carry new and used Newlands, Jurgens and Concept caravans in Hunter Valley. We also stock Track trailer campers. All of which are in great condition and at an affordable price. Our stock surpasses all the competition in New South Wales.
Click Here to Search for Caravans in Hunter Valley!
We Look After Your Warranty & Maintenance
Our commitment to customers doesn't end there. After you have made your purchase, our service team continues to work hard to keep your caravan in top shape. The service staff at Alan Graham's Caravan and RV's will make sure that your warranty and maintenance needs are readily met. Our veteran team will also take in your vehicle before you embark on any trip to make sure you are safe on the road. Just make an appointment with our staff and we will take care of everything.
Buy a Caravan in Hunter Valley from the Experts
If you're planning on buying caravans in Hunter Valley, you should hold your caravan dealer to the highest standard. We use this philosophy in our operations, establishing a family atmosphere and great value in every deal. We have been in business since 1976 and we rely on our reputation to speak for us. Our testimonials speak for themselves.
Our establishment started with Alan and his wife Judy from meagre beginnings. Since then, our store has grown and expanded on the premise that we care about our customers. We are here to provide high quality caravans and motorhomes in Hunter Valley. Andy, started in 1994 recently took the reins. He is dedicated to keeping the same principles in place under his management. In addition, he is bringing fresh ideas and innovations to the business.
If you are looking for caravans in Hunter Valley, we would be honoured if you chose to shop with us. Our sales department is open 7 days a week to serve you. We are located at 514 Pacific Highway, North Gosford. Call for a quote or visit us online today!
Want to Learn More About Alan Graham's Caravan and RV's?