Excellent Motorhomes in Newcastle at Alan Graham's
08/30/2017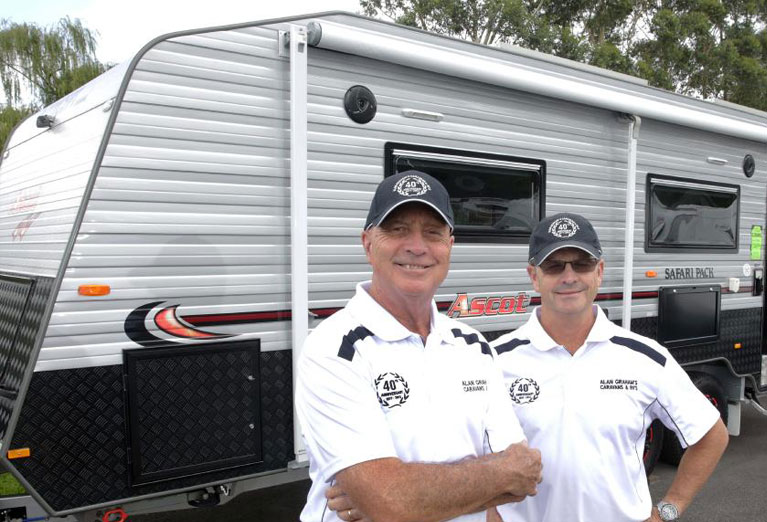 If you are shopping around for quality motorhomes in Newcastle, you should visit Alan Graham's Caravans and RV's. We are the prime source for super deals on caravans and used motorhomes in Newcastle. We are positive that you'll be impressed with our business. You will quickly understand why we are so respected in the industry and with our customers.
We have a fantastic selection to choose from, with various makes and models from the most revered brands in the industry. In the decades that we have been in business, we have always pushed towards being at the forefront of providing the best quality at the lowest prices. Our determination to give our customers a fair deal has made us what we are today. We are proud of the constant praise that we receive as being a fair and top notch dealer.
Super Service on Motorhomes in Newcastle
Our service department is at the top of their game and is a major player in the success of our business. You can be confident in the safety and dependability of our motorhomes in Newcastle. Our service team has a strategic inspection that is performed on each of our caravans and motorhomes to make sure they are in perfect condition prior to being sold. In the unlikely event that there happens to be an issue with your purchase, we will correct it with professionalism and urgency.
When you invest in motorhomes or caravans in Newcastle, you want to make sure that you are in good hands. Our service department will take excellent care of you. From warranty, maintenance and delivery arrangements, we have you covered. Give us a call to see the many ways we are willing to assist you.
Click Here to buy Cheap Motorhomes in Newcastle
What Makes Alan Graham's Caravans and RV's Special?
Alan and his wife Judy started this business in the 70's as a small dealer of new and used caravans and motorhomes in Newcastle and the entire Central Coast. Over the years, they forged positive relationships with their customers and have excelled at providing great products at a fair price. The business just continued to grow into the successful family enterprise that it is today. With son Adam at the reigns, this business continues to thrive and our customers continue to reap all the benefits.
When you're serious about purchasing motorhomes in Newcastle, let Alan Graham's Caravans and RV's take care of you. Call for a quote or visit us online today!
Want to Learn More About Alan Graham's Caravan and RV's?