Back to list
6 tips for a pleasant caravanning trip with your kids
6/03/2019 6:10:00 PM
Going on a caravan trip with kids is something every Aussie family should at least experience once. It can create fun and memorable moments – your kids can obtain new knowledge and you can enhance your family bonds. Below are Alan Graham's top tips for travelling with kids to make sure that you have a relaxing trip.
1. Change your kids' routine
Smaller children often have their strong daily routines, so it is normal to have a few difficulties when they are away from home with a disrupted schedule. As the kids may undergo changes in eating and sleeping habits that may end up in a less happy camping experience, you must form a daily routine to prepare them mentally and physically. Make them follow a specific sleeping time and other activities such as bathing or brushing teeth. Keeping things regimented will encourage good sleeps, good nights and happier mornings!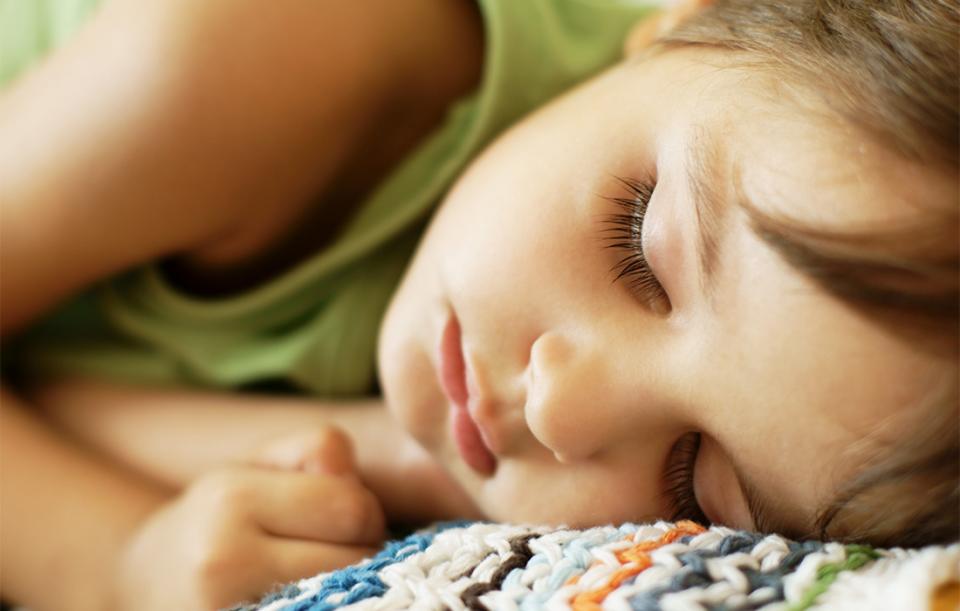 2. Plan ahead for the journey
On your trip with your kids, you may become familiar with the common catchphrase "Are we there yet?". What works best for us is to research the places in advance to have proper ideas of the length of time you will be travelling for before you embark on a caravan trip with your kids. Normally having nothing to do, kids feel bored for long journey and it seemingly takes forever to get "there". A little trick to distract them is to keep them occupied with a variety of suitable car activities. Ipads, tablets, books and other car games will be your most powerful weapon. Also, do not forget to have frequent stops to stretch everyone's legs and have some time to rest.
When choosing date for your trip, be aware of the weather too. Check the weather forecast and before you go to plan for appropriate activities.
3. Get your kids involved
Give your kids opportunities to be a part of your plan. It sometimes comes as a big surprise that kids have great ideas for places they would want to visit. When you arrive on site, you can ask for their help again with small chores in setting up your camp - for example: setting up tables and chairs finding firewood. These simple tasks will keep them busy and make them feel helpful in the trip. At the same time you can focus on the bigger jobs.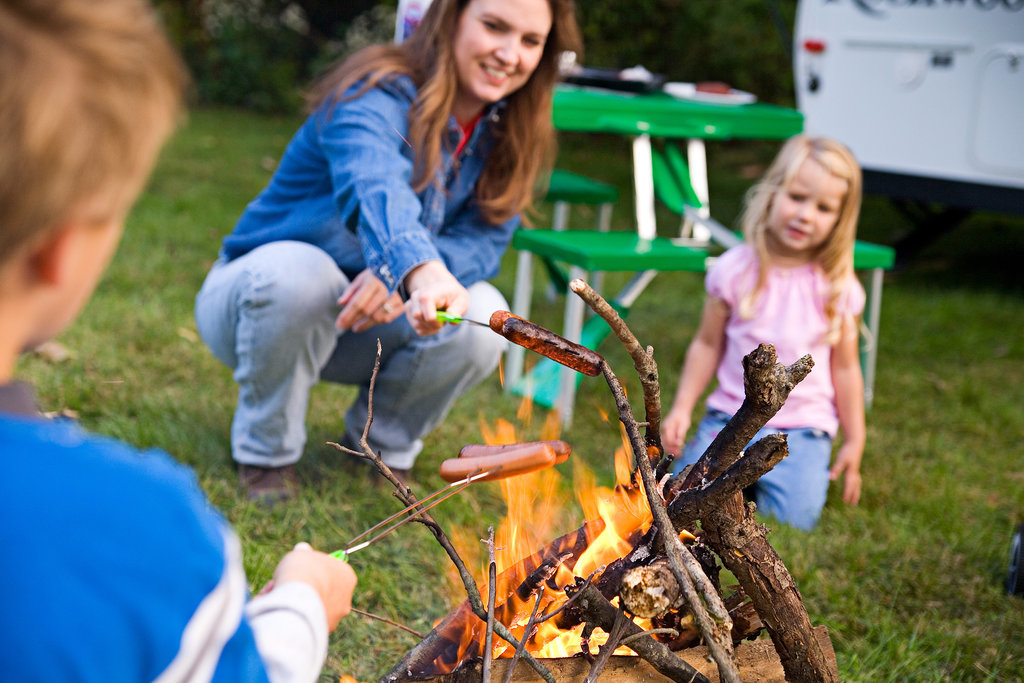 4. Educate your kids campsite courtesy and safety
Nobody likes hearing neighbour complain about your noisy children. We know that nothing can interfere your fun more than that. It is never a bad idea to set a few rules for your children for their own safety and neighbor privacy too. It can include: not running through other people's camp site, keeping the noise down as much as possible in the early mornings and after dark and practicing safety near camp fires.
5. Prepare your laundry
Clothes can be a daunting problem when camping, especially if you have babies or toddlers. Some camping sites have washing facilities but other may not. That is why you need to prepare enough clothes in advance before you actually run out of clothes to wear. It is always better to check the administrator for laundry facilities before you arrive at the camping site.
6. Create fun activities
A camping holiday is a great chance to escape from the city's busy life and give your children some unique experiences with loads of fresh air and physical activity. There are some fun activities that you and your kids can join in on, for instance: swimming, hiking or star gazing. Your kids would definitely love them and cannot wait to tell their friends about it when coming back.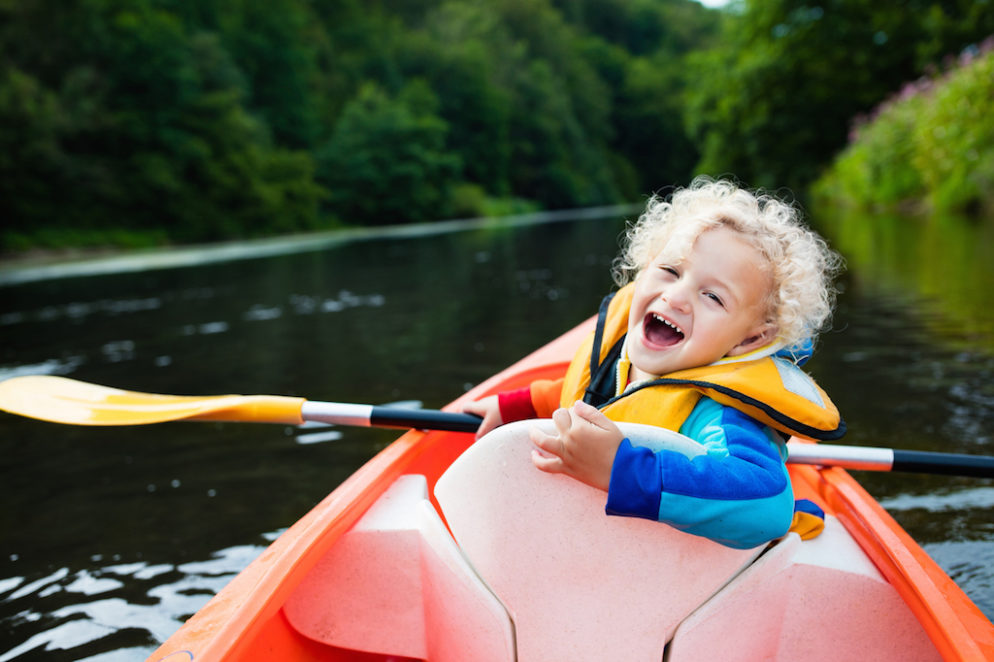 About Alan Grahams
Alan Grahams is your trusted local caravan dealership that has been serving all caravan needs of Aussies for more than 40 years. Our specialty includes the sale of new and used caravans from Concept, Newlands, Jurgens, and Essential. We also own a fully equipped service workshop to cater for your caravan repair in Cary Street, Wyoming. Led by enthusiastic caravanners, we are happy pass on any advice to our customers and our blog is fully dedicated to that.
You can find a great range of high quality used caravans for sale that is mechanically tested and accessed before going on sale. Small caravans are available for your option. We ensure that our price reflects its true quality, your purchase is always worth your money.
If you have enquiries regarding our caravans in sales or service, do not hesitate to contact us.