Back to list
Seven types of caravans in the market that you should know of
6/03/2019 6:08:00 PM
As Australia is one of the most biologically diverse countries in the world, it has become a popular destination to go exploring. What is the better way to explore Australia than to experience it with a caravan? What many people new to caravanning don't realise is the fact that are quite a lot of different types of caravans out there in the market that cater to the different needs of Aussie caravanners. Before buying a caravan, you should do a little bit of research before buying your next caravan. In this article, let's explore 7 of the most types of caravans in the Australian market.
1. Conventional Caravans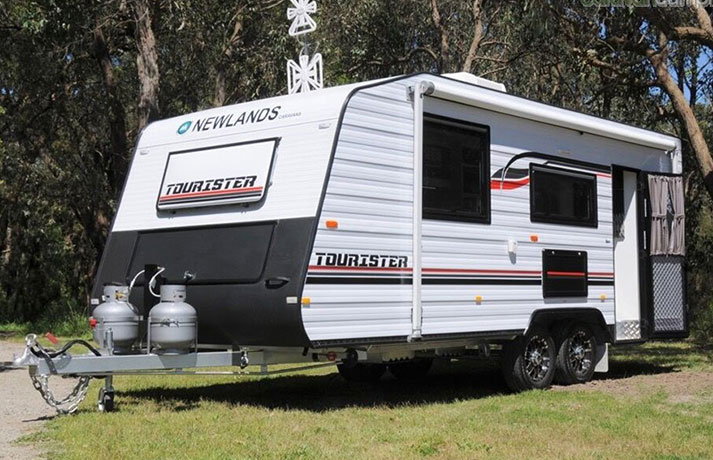 Conventional caravans are probably the most basic type when you think of caravans. This 'full-bodied' caravan has four solid walls and a full height rood. The length of this traditional van can range greatly, up to 10 metres and depending on the size, they can come in one or two axles.
The caravan features several rooms with all furniture and built-in equipment available, ensuring home-like comfort for caravanners without relying on hotels or motels. It also means that whatever the weather, you are dry, warm and cool.
A decent amount of storage space is found within this traditional van.
2. Tent Trailer
Tent trailer can be towed by almost any car. If your family has a small vehicle and wants to tighten your belt for the caravan purchase, tent trailer can be a good starting point. The fold-down is basically simple, coming in various lengths and including several pieces of equipment, e.g.: showers, air conditioning, fridge and hot water, for your needs. It boasts huge living space – which is an advantage for families with small kids. Everything is easy to set up and store.
3. Pop-top Caravans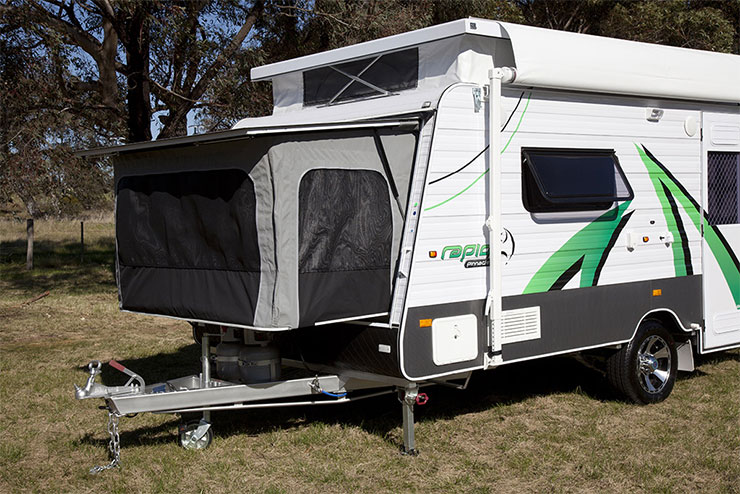 This kind of caravan is similar to conventional caravan, with built-in amenities and storage room. The only difference is that the roof pop up and down in the former type gives headroom in a small caravan, making it a better living environment.
With lifting roof and lighter weight, pop-top caravans provide easier storage under your garage and less wind resistance when you drive on highways and freeways.
4. Pop-out Caravans
These caravans have all features of pop-up caravans but especially beneficial for larger family. Pop-out sections on the ends of the van is perfect to place additional beds at the same time does not compromise room space. With another dimension to be added – pop-out beds, this type of caravan is a popular choice of large families or groups that need to have additional sleeping spots.
5. Camper Trailers
This variety is similar to tent trailer and particularly popular in Australia. This sturdier version of tent trailer features pop-top roof and extendable tent berths at either end. Despite small size, camper trailers make up with affordability and comfort. Similar to tent trailers, they have all furnished amenities and are easy to tow with many cars.
6. Fifth-Wheelers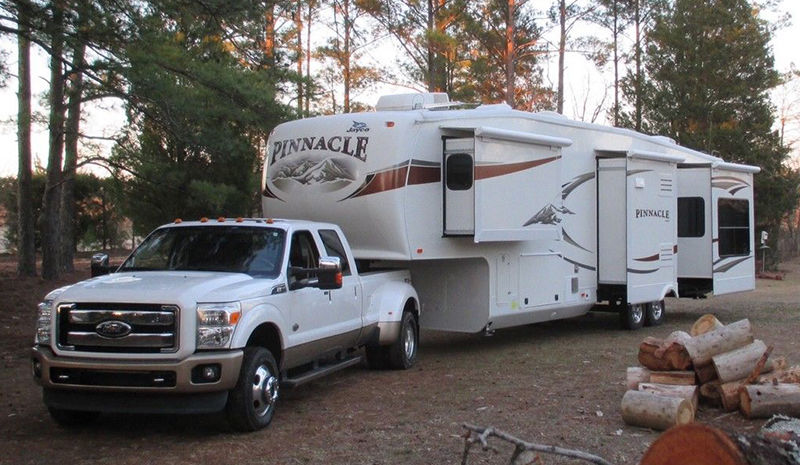 The fifth-wheeler is a larger caravan that offers an enormous amount of living space (some even have slide-out sections for more room). Because this variety is so much bigger, it requires a larger vehicle to tow it – normally a pickup truck. The vans are attached to the back of the truck in the same way a semi-trailer is attached to its cabin.
It is also because of its considerable size, you may not go everywhere you want since some campsites may not be able to accept it. If you are planning a trip with this fifth-wheeler, you will need to call ahead.
7. Motorhomes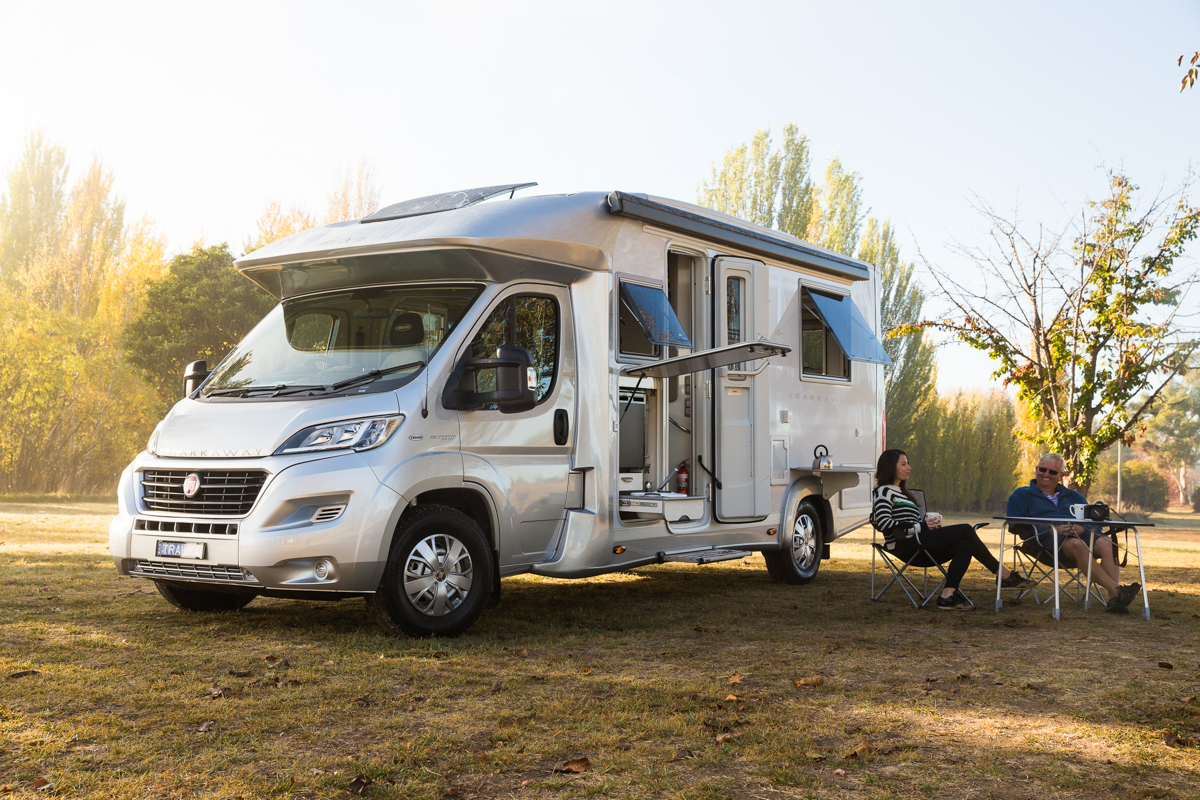 If you are planning a very long trip, you cannot go wrong by choosing a motorhome. With minimal set up, you can start your journey anytime, knowing that you can bring all home-like comfort with you all along. This variety boasts all amenities one needs: a kitchen, a fold-out dining set, etc. Convenient it may seem, you have to take into consideration one fact that motorhome is also your home and car. If you want to drive downtown or sightseeing, you will need to drag entire home with you.
Caravans come in many types, depending on the job you want it to perform, you will make the right decision to bring home the one suited your need. But if you are not sure which one, Alan Graham's is on hand to provide you with assistance and advice.
About Alan Grahams
Alan Grahams is your trusted local caravan dealership that has been serving all caravan needs of Aussies for more than 40 years. Our specialty includes the sale of new and used caravans from Concept, Newlands, Jurgens, and Essential. We also own a fully equipped service workshop to cater for your caravan repair in Cary Street, Wyoming. Led by enthusiastic caravanners, we are happy to pass on any advice to our customers and our blog is fully dedicated to that.
You can find a great range of high quality used caravans for sale that is mechanically tested and accessed before going on sale. We ensure that our price reflects its true quality, your purchase is always worth your money.
If you have enquiries regarding our caravans in sales or service, do not hesitate to contact us.