Camp in Style with Newlands Caravans in Newcastle
08/30/2017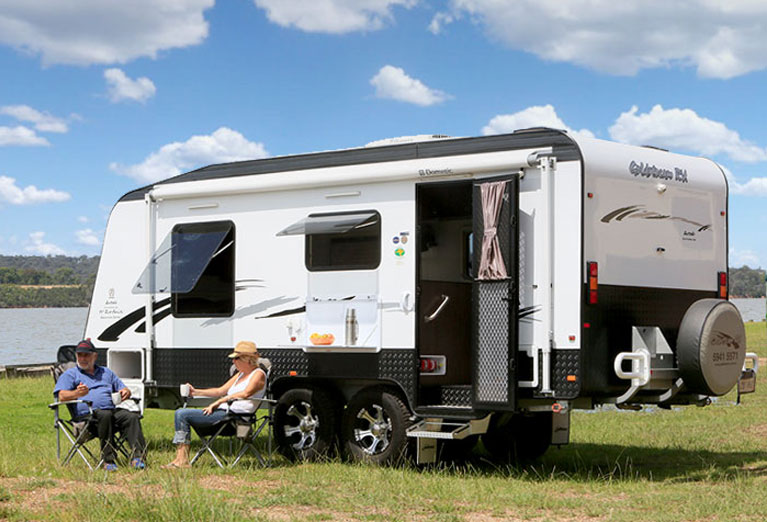 If you love the great outdoors, have you considered purchasing Newlands Caravans in Newcastle? If so, we have a great selection here at Alan Graham's Caravans and RV's. All caravans we stock are at a great price. We are the top dealer of all caravans in Newcastle. For the past 30 years, we have set the bar for other caravan companies in the area. Through hard work and prestigious service, we have remained the premier dealer on the Central Coast.
We have the Experience you can Trust
Customers come to us because they know that we have the experience they can trust. We can offer you expert advice and ensure that you get the perfect caravan for your needs. With more than 30 years devoted to our family business, we truly understand the caravanning industry. We have gained the reputation as leaders in our industry. When you visit Alan Graham's Caravans and RV's you can anticipate the best possible service. Customer satisfaction is our first priority.
Newlands Caravans Set the Standard
Newlands has a commitment to producing a caravan of the highest quality to satisfy the needs of its customers. They are constructed to rigorous standards, guaranteeing that you'll be enjoying your caravan for many years to come. In addition to being practical and easy to manoeuvre, their interiors are extremely luxurious. Any trip you plan to take with one of these caravans in Newcastle will be comfortable and easy to execute.
Click Here for Savings on Newlands Caravans in Newcastle
Buy Newlands Caravans in Newcastle at Alan Graham's
Rest assured that when you become one of our customers you are in very capable hands. We make buying new or used caravans easy. We also have a fantastic selection of motorhomes in Newcastle. We have a team in place that is sure to put you at ease and make your shopping experience a pleasurable one. We have only the best stock from the top names in the business including the stylish line of Newlands Caravans in Newcastle. If you haven't shopped with us before, just ask around. We have one of the most solid reputations in the industry.
There is no better company to deal with when purchasing Newlands Caravans in Newcastle than at Alan Graham's Caravans and RV's. Let us find you the best deals possible. Call for a quote or visit us online today!
Want to Learn More About Alan Graham's Caravan and RV's?