Best Deals on Used Caravans in Hunter Valley
08/30/2017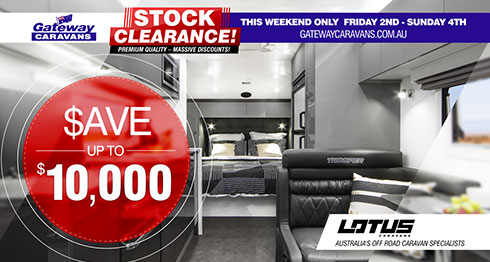 If you're looking for the very best deals and a great selection of used caravans in Hunter Valley, look no further than at Alan Grahams Caravans and RV's. We have over 30 years in the business of selling all makes and models of caravans in Hunter Valley. In this time we have set an incredibly high standard in having the best prices and service around. We are very proud of our great reputation and business values.
Alan Graham's Has the Right Price and Service
When you make the decision to buy used caravans in Hunter Valley, we understand that it's a major investment. You need something that is of high quality and at an affordable price. We make sure to bring both of these factors to you on every single caravan that we sell. Go ahead and compare our prices to the competition. We have the best bargains you will find.
We also make a commitment to take care of our customers after their purchases. We have an excellent service department that is here for your maintenance needs. Book your caravan for a service before you leave for your next trip. Our expert service team will make sure that you are ready for safe travels on the road.
Click Here to Search for Used Caravans in Hunter Valley!
Bargains on Used Caravans in Hunter Valley
Here at Alan Graham's Caravans and RV's, we have the best names in the business for your purchase. We have the best Concept, Newlands and Jurgens Caravans for sale in Hunter Valley. Regardless of the type of caravan you are interested in, we are sure to have something here for you.
Visit our Website for Further Details
If you would like to browse our used caravans in Hunter Valley, you can check out our website for details of our brilliant stock. Here you will find detailed photos, specifications and prices of our caravans.
When you have something in mind, or if any questions should arise, give us a call and we will supply expert advice and assistance in your purchase. Our customer service is top notch, which you will quickly discover when you shop with us. We are the best store you will find when it comes to buying used caravans in Hunter Valley. Call for a quote or visit us online today!
Want to Learn More About Alan Graham's Caravan and RV's?