Alan Graham's is Top Dealer of Concept Caravans in Hunter Valley
08/30/2017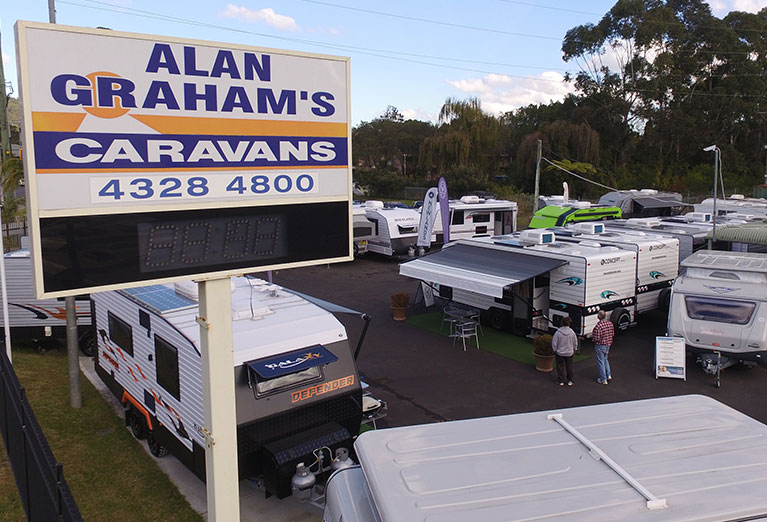 If you are browsing Concept Caravans in Hunter Valley, look no further than at Alan Graham's Caravans and RV's. We are here to serve all of your caravanning needs including warranties and service arrangements. In our many years in this business, we have held onto the ideal that customer satisfaction is our top priority. As we move toward the future, we still strive for that level of service.
Many Reasons to Purchase Concept Caravans in Hunter Valley
Concept Caravans have many different styles to choose from, but no matter which one you decide to go with, one thing is certain. You will be caravanning in complete style and comfort! Many people decide to go with Concept Caravans in Hunter Valley because it really feels like a home away from home. When you are travelling with your family this is really important
Another plus is that whichever model you decide to purchase, you will have no problem getting where you need to be. They are highly manoeuvrable and easy to tow around the Australian countryside. Give us a call here at Alan Graham's so that we can assist you in choosing the perfect model for you.
Click Here to Search for Concept Caravans in Hunter Valley!
Why Shop at Alan Graham's?
If you are shopping for caravans in Hunter Valley, we are at your service. For the past 30 years, we have been working diligently to be the company that our customers can depend on. We have an excellent sales team here to get you the best deals possible. Our service team are also second to none. You get a bargain along with a guaranteed quality piece of equipment. So when you are shopping for Concept Caravans in Hunter Valley, go ahead and do some comparing with other companies. You'll quickly see that the competition can't even come close.
Fantastic Service Available on Concept Caravans in Hunter Valley
Our expert team is here to serve you on new and used Concept Caravans for sale in Hunter Valley. We go through meticulous inspections of every caravan we sell and if there happens to be a glitch with your purchase, we will happily make it right. Additionally, we will take care of all warranty maintenance and post-sale service you require.
There is no better place to shop for Concept Caravans in Hunter Valley than at Alan Graham's. Call for a quote or visit us online today!
Want to Learn More About Alan Graham's Caravan and RV's?