Established in 1964, The Swift Group are committed to making the finest quality leisure products that provide you with comfortable and enjoyable holiday experiences time and again. They have an extensive range of perfect Swift caravans for sale, campervans, Swift motorhomes to suit you.
As a leading leisure vehicle manufacturer, the Swift Group undertakes one of the most extensive research and testing programmes in the industry and we are constantly looking at new and better ways to construct our products.
Swift Sprite
2018 marks the complete redesign of Sprite. Swift's best-selling caravan range and the results are stunning, Swift Sprite caravans and motorhomes for sale offer refreshed modern looks within a competitive price. With three opening front windows, stylish 'Tyrion' soft furnishings, low energy LED lighting throughout, fast heat up Truma Combi-Boiler and well-equipped kitchen and washroom, you may be surprised you've walked into a Sprite and this is the secret to its success.
All Sprites enjoy a highly desirable level of standard equipment. To match substance with style, Sprite is built with industry leading SMART construction for outstanding durability and improved moisture resilience, aerodynamicy, strength and aesthetics. There are many distinct layouts for you to choose from, ranging from single beds to island and bunk beds, Swift Sprite caravans suit all your needs.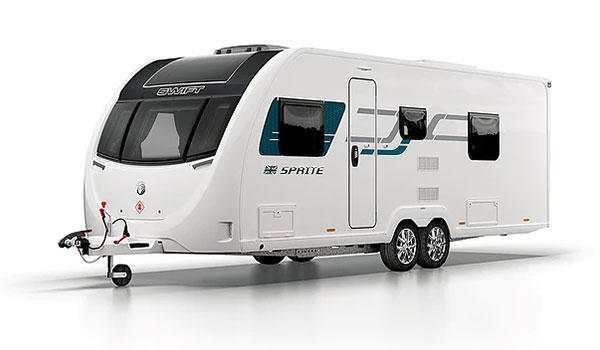 Swift Bessacarr
A true icon of luxury and high performance, the classic Bessacarr has been completely redesigned to simply stunning effect. With new Black metallic cab, complementary Black Edition graphics and lavish interior. Oyster Grey curved upper locker doors with gloss 'Aralie Sen' inlay and new 'Silverado' soft furnishings with soft fabric wrapped edged furniture exude luxury, whilst Alde heating ensures your Swift Bessacarr is a motorhome for all seasons.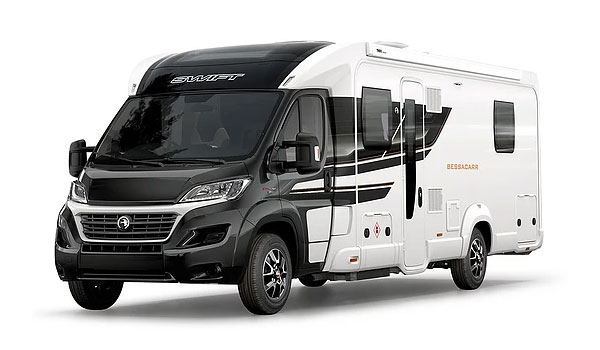 Swift Escape
Swift's best-selling single coach-built motorhome range was completely redesigned last season to stunning effect, gaining a new layout and an exciting makeover both inside and out. With its streamlined low profile exterior, stylish interior and great value specification it will continue to set the benchmark in the entry-level coach-built sector.
The upgraded exterior and interior create a refreshing feel and relaxing driving. Swift Escape provides a wider range of new motorhome models, with front lounge, mid kitchen and twin beds, plus rear washroom, offering space for four to sleep and travel in excellent comfort.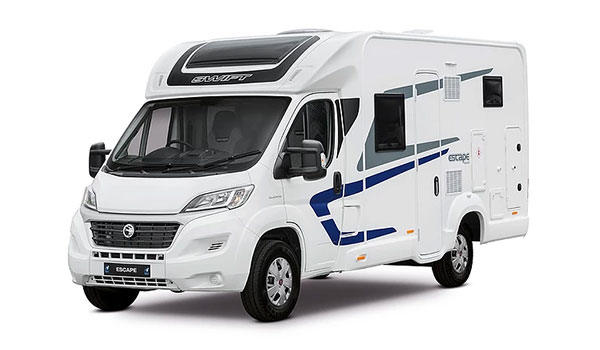 Find The Swift Caravan That's Right For You
Whether you select a caravan or motorhome for your trip, the Swift Caravan is set for adventure. If you have any enquiries regarding our Swift caravan range or our caravan services, fill out the form and we will get in touch with you soon.
Explore our collection of Swift caravans today!