Super Low Prices on Caravans on the Central Coast
08/30/2017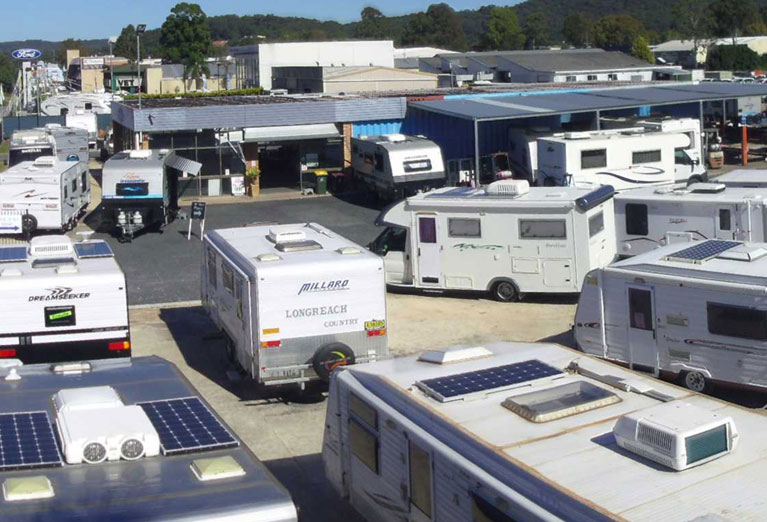 If you are one of the many Australians interested in buying caravans on the Central Coast, you should check out our variety here at Alan Graham's Caravans and RV's. We are way ahead of our competition when it comes to supplying the very best in expertise and service to our valued customers. When you're shopping for caravans in Newcastle or the Hunter Valley, as well as surrounding areas, you deserve to have the very best options and savings. We can provide this for you.
Huge Selection of Caravans on the Central Coast
Here at Alan Graham's Caravans and RV's, we carry only the very best names of caravans on the Central Coast. We have brand new Concept, Jurgens, Newlands and Track Trailer brands, all available in various models. Additionally, we also have a fantastic stock of used motorhomes and used caravans for sale in Hunter Valley. We pretty much have something for every type of adventurer you could imagine. From those looking for rugged equipment, to those who want the most luxurious outings possible, we have something in store for you.
Click Here to Search for Caravans Central Coast!
History of Alan Graham's Caravans and RV's
In January of 1978, Alan and his wife Judy started a small business selling new and used caravans on the Central Coast and surrounding areas. Through providing great deals and putting customers' needs first, they have grown substantially over the past 30 plus years. Now that Alan and Judy are enjoying their own travels, their son Adam is now running things. He is providing fresh ideas and technology to the business, all while upholding the philosophy that made this company great. We are proud to be a strong family business that also treats customers as family.
Service with a Smile
One of our most coveted cornerstones of our sales of caravans on the Central Coast is our amazing service team. We have a long standing team in place because of a shared commitment to the quality of our products. Our service team is comprised of expert Workshop Technicians who thoroughly inspect and maintain your caravan as if it were their own. We also have Delivery Manager Steve and Warranty Advisor Julie working hard to make sure the service process runs smoothly and efficiently. We are very proud of this fine group of people.
We would love to be your exclusive dealer of Caravans on the Central Coast. Your satisfaction is guaranteed. Call for a quote or visit us online today!
Want to Learn More About Alan Graham's Caravan and RV's?